LONDON Times Historical News Paper 1945 April July August The End of WW II Bound Book Set of 3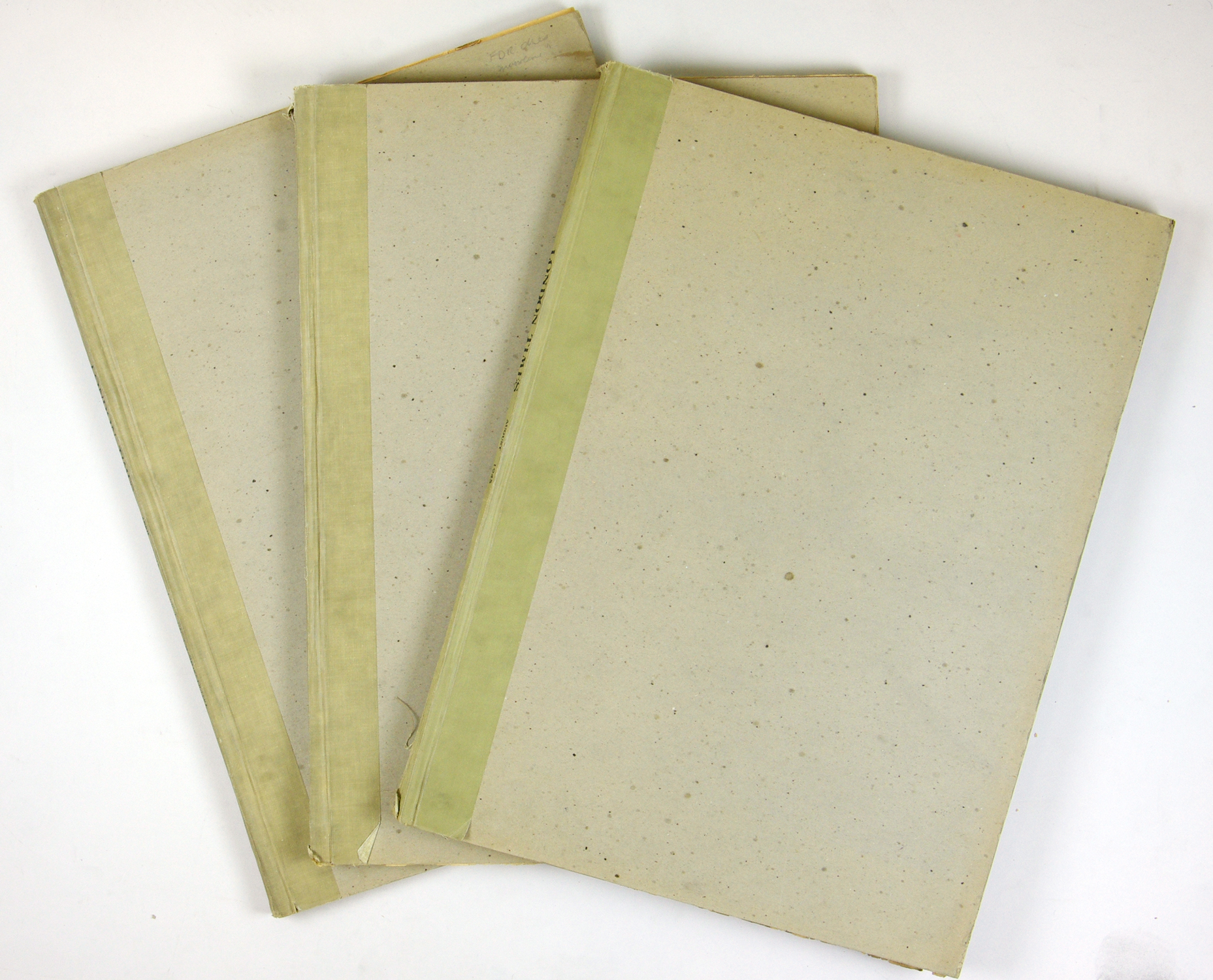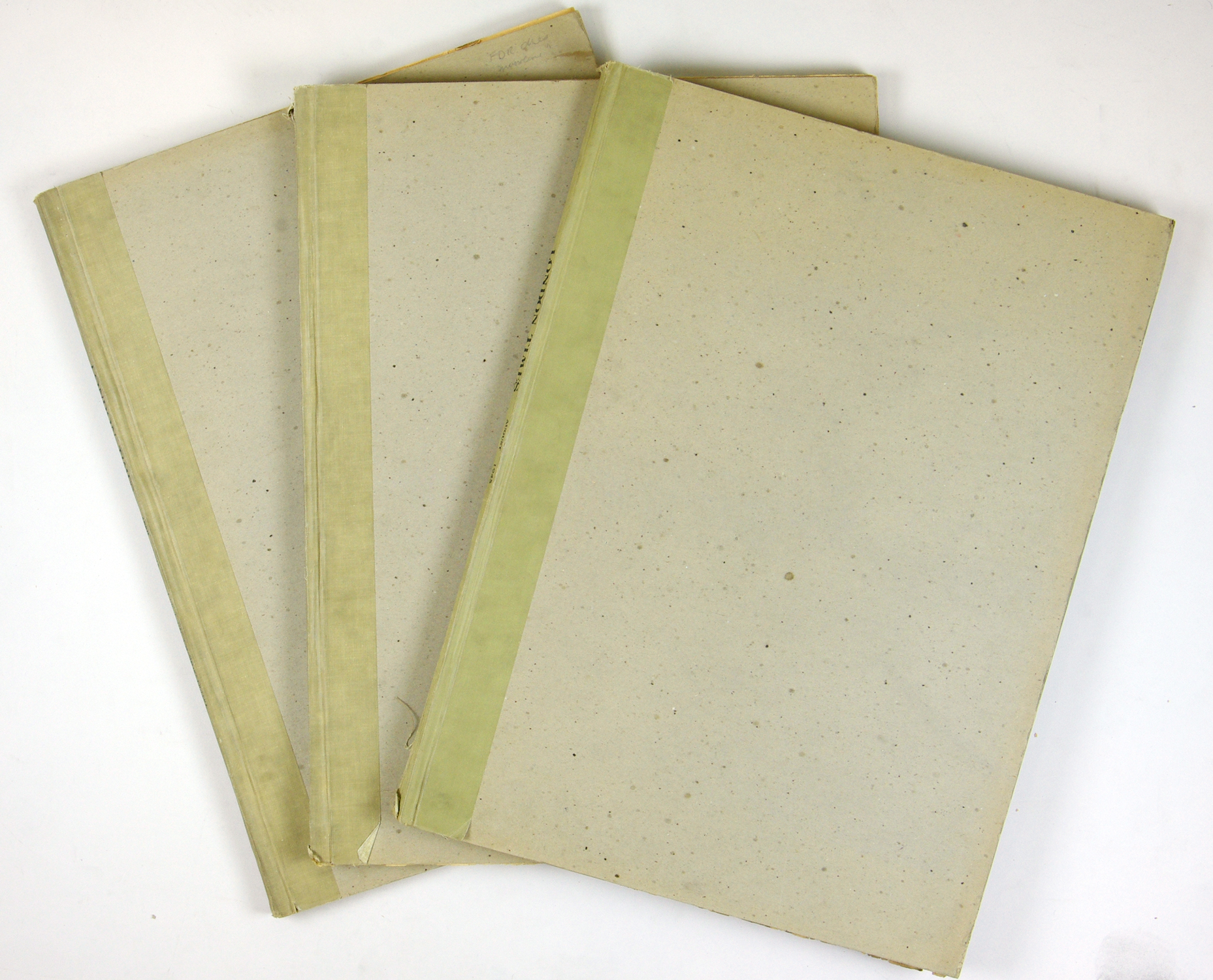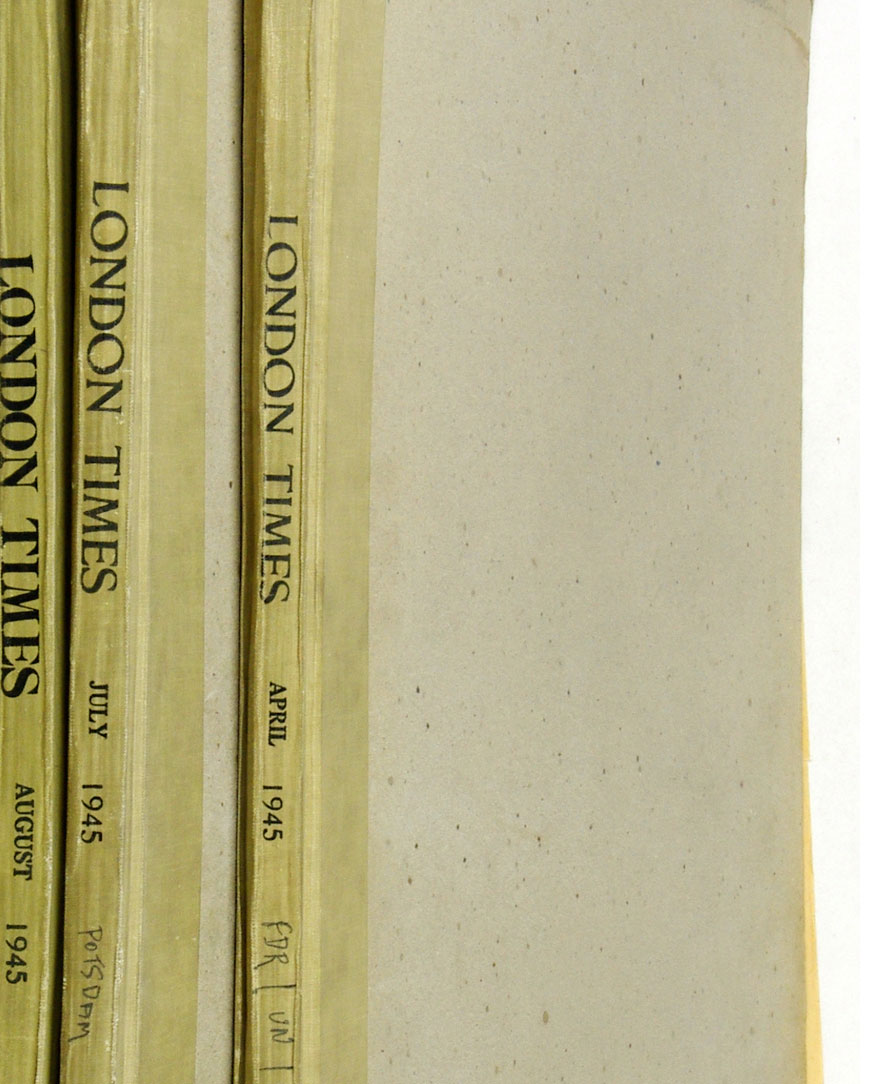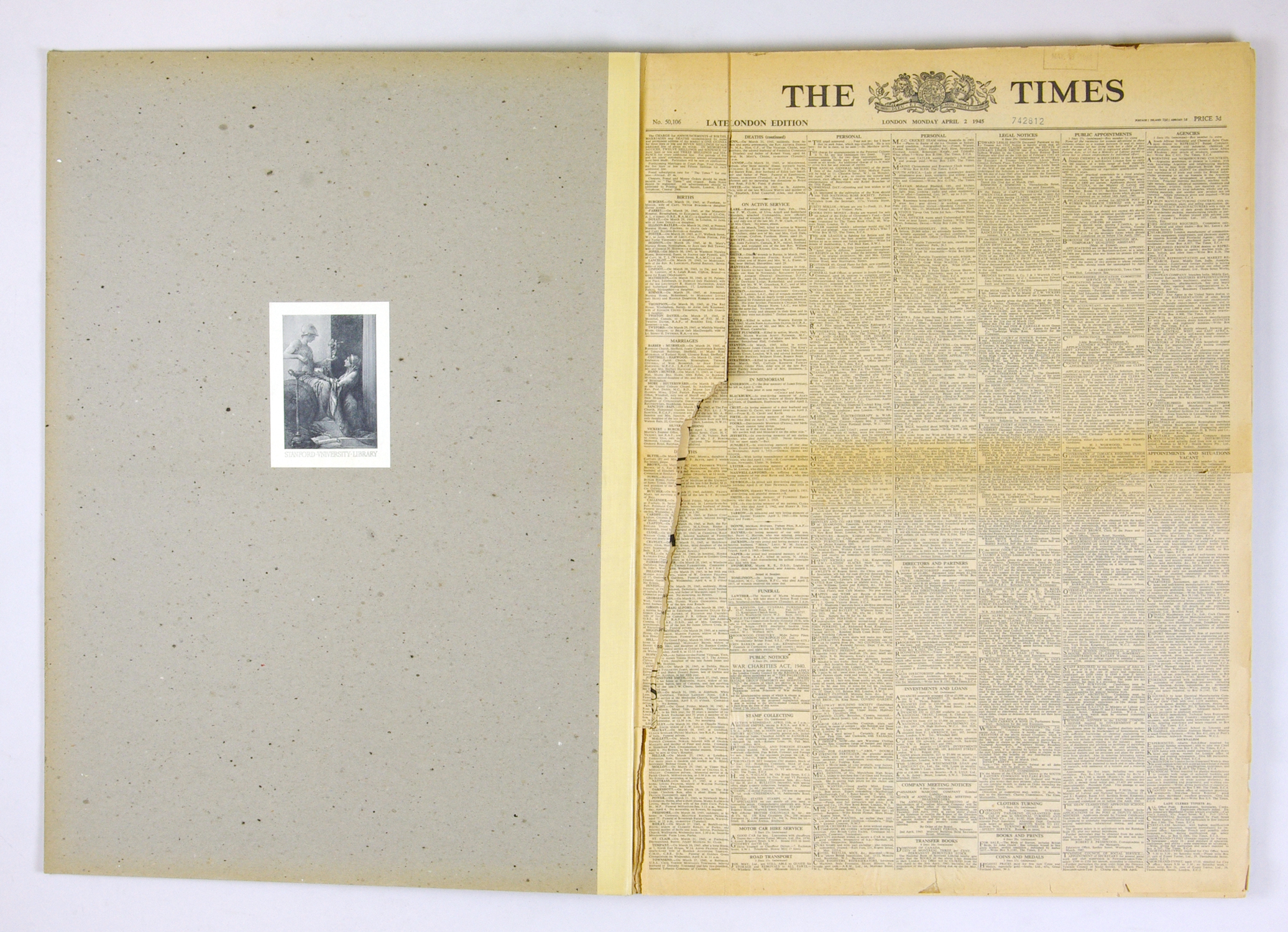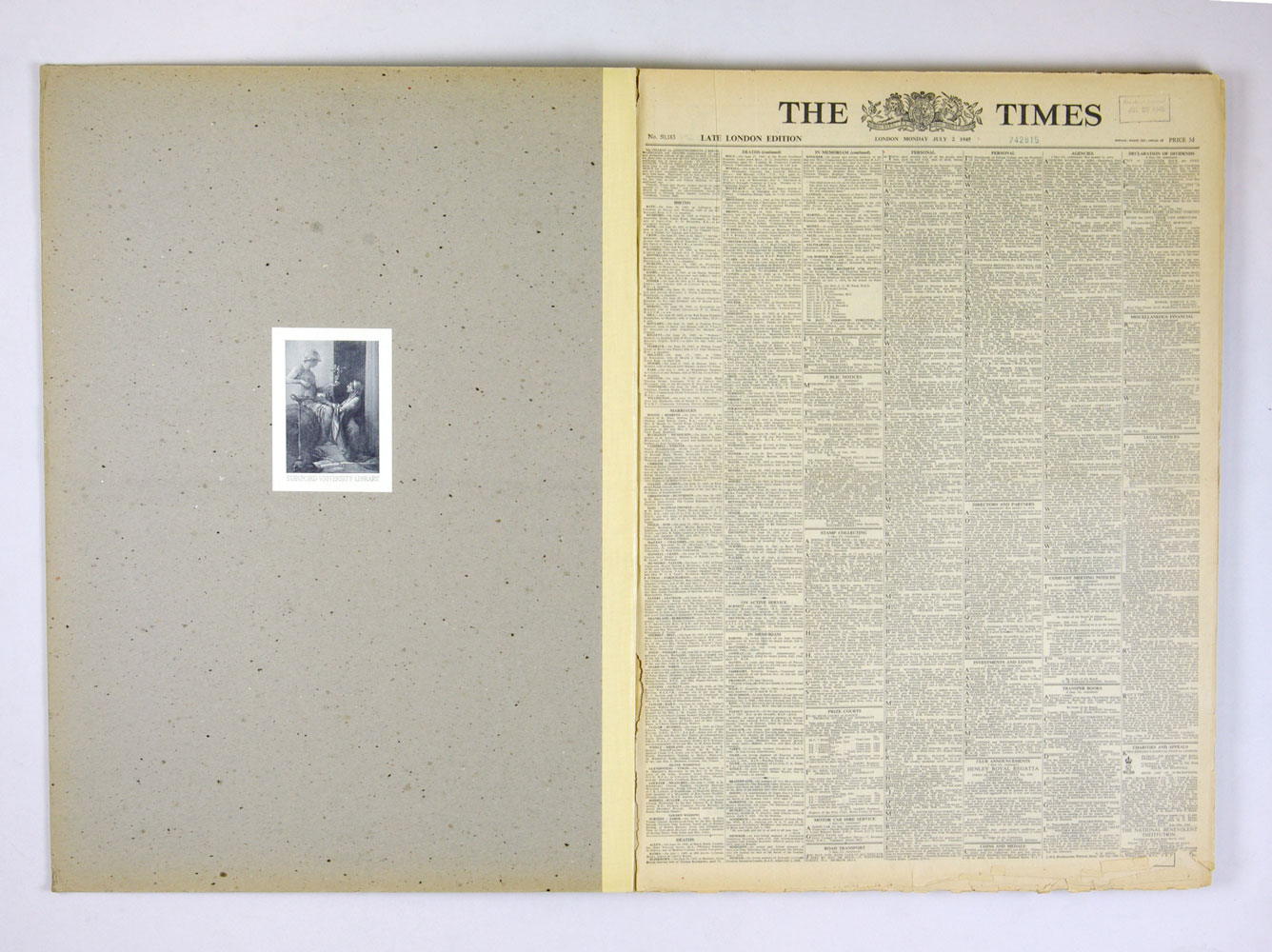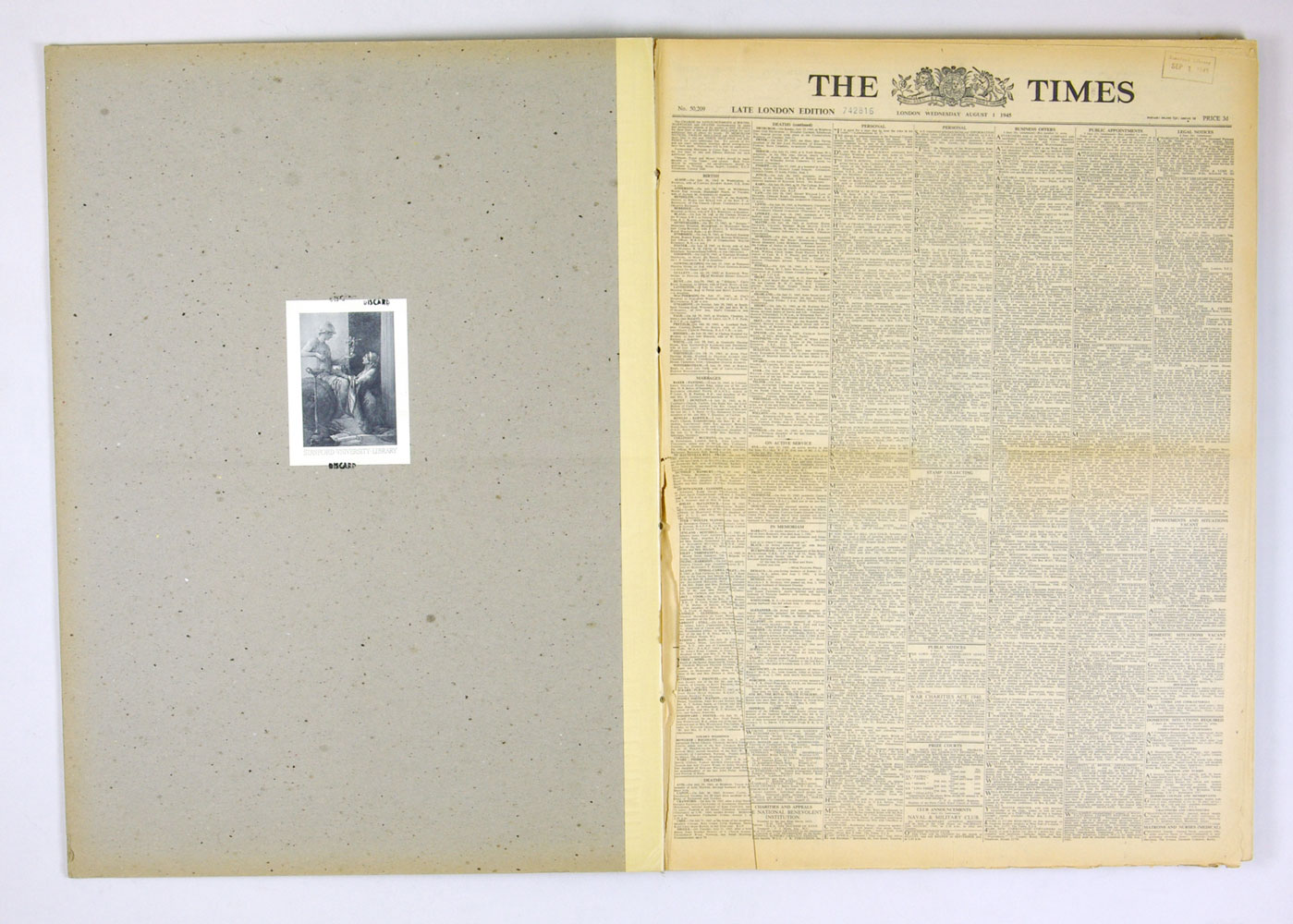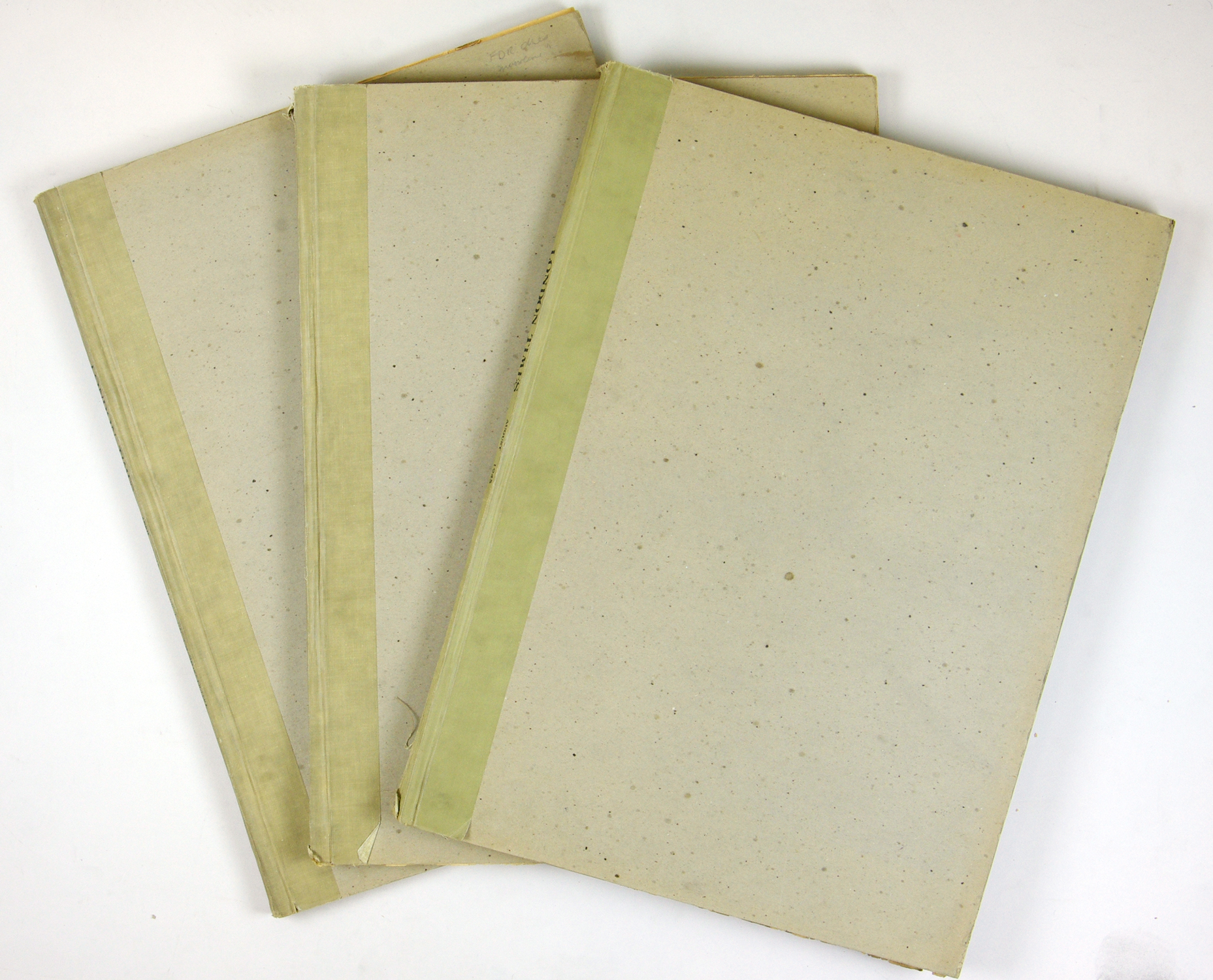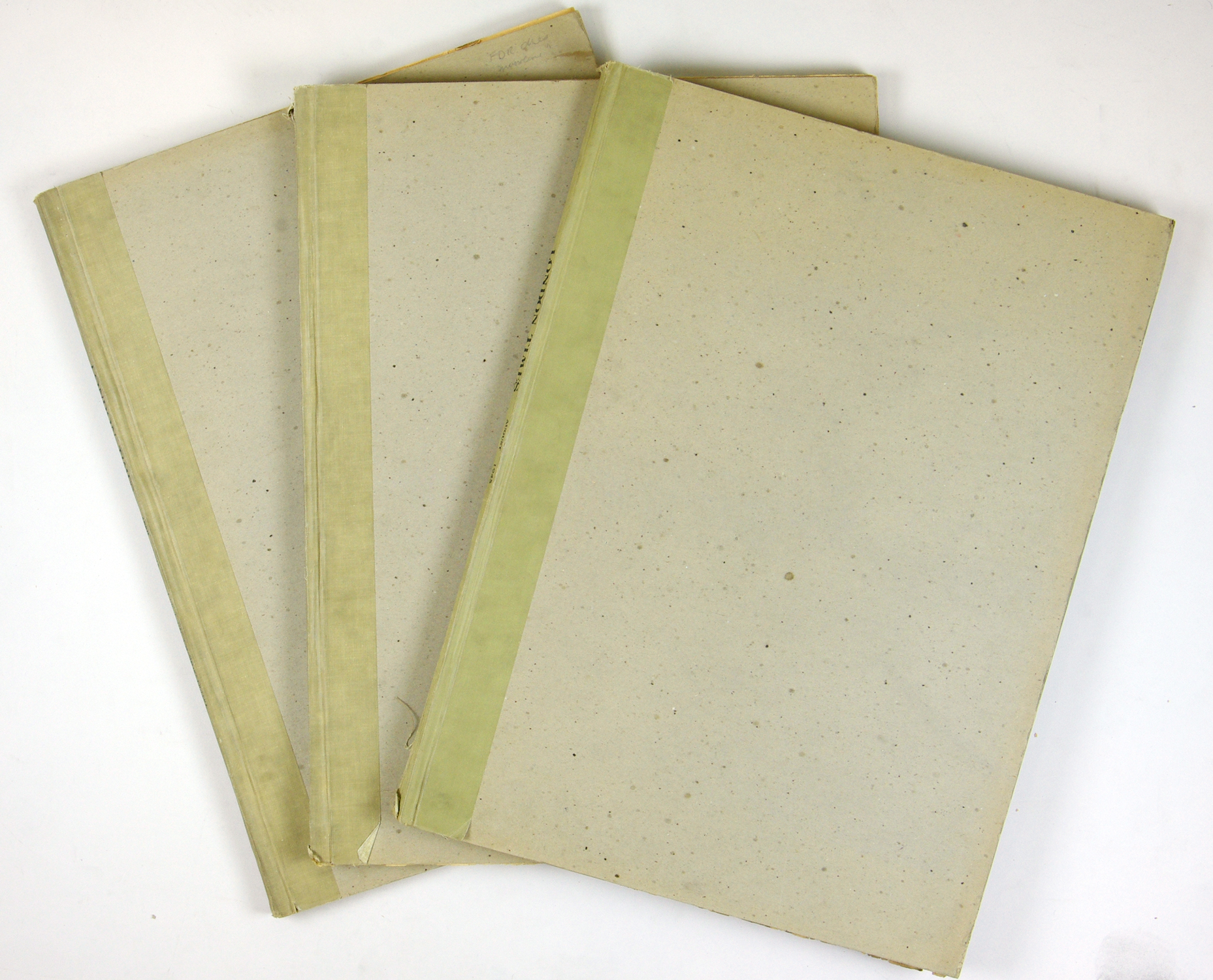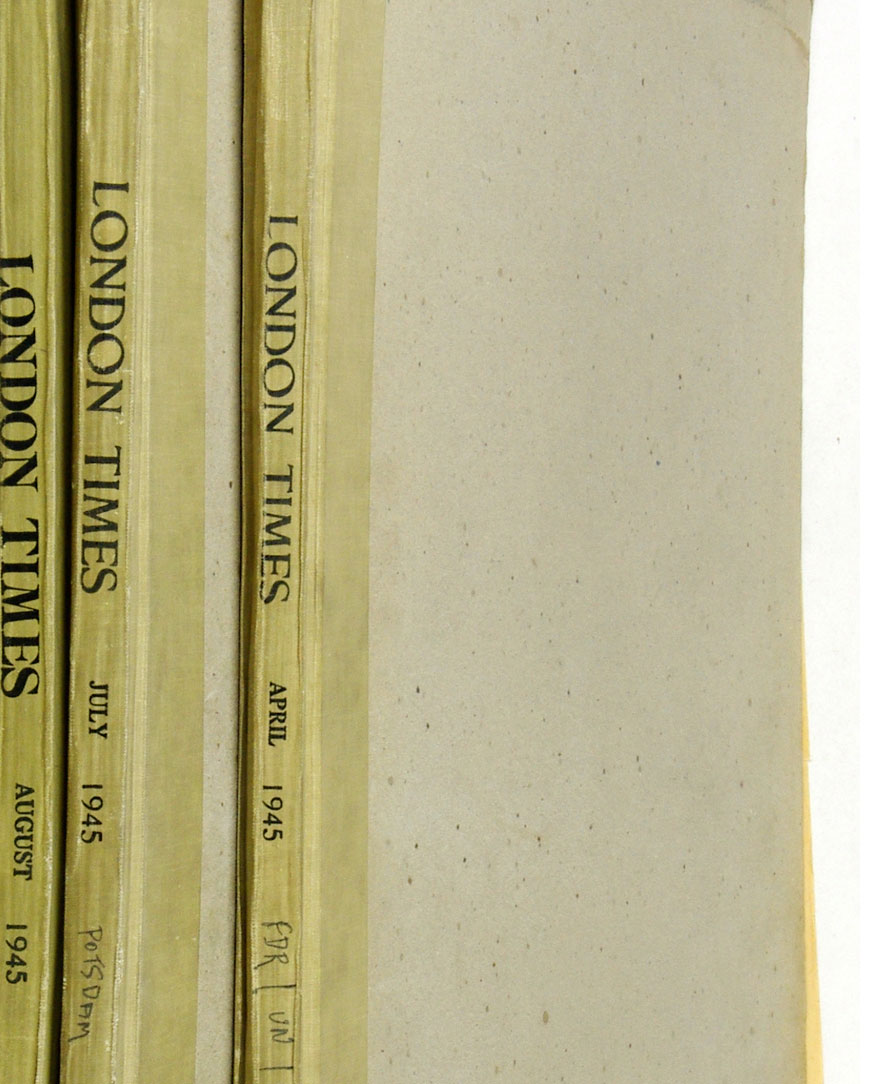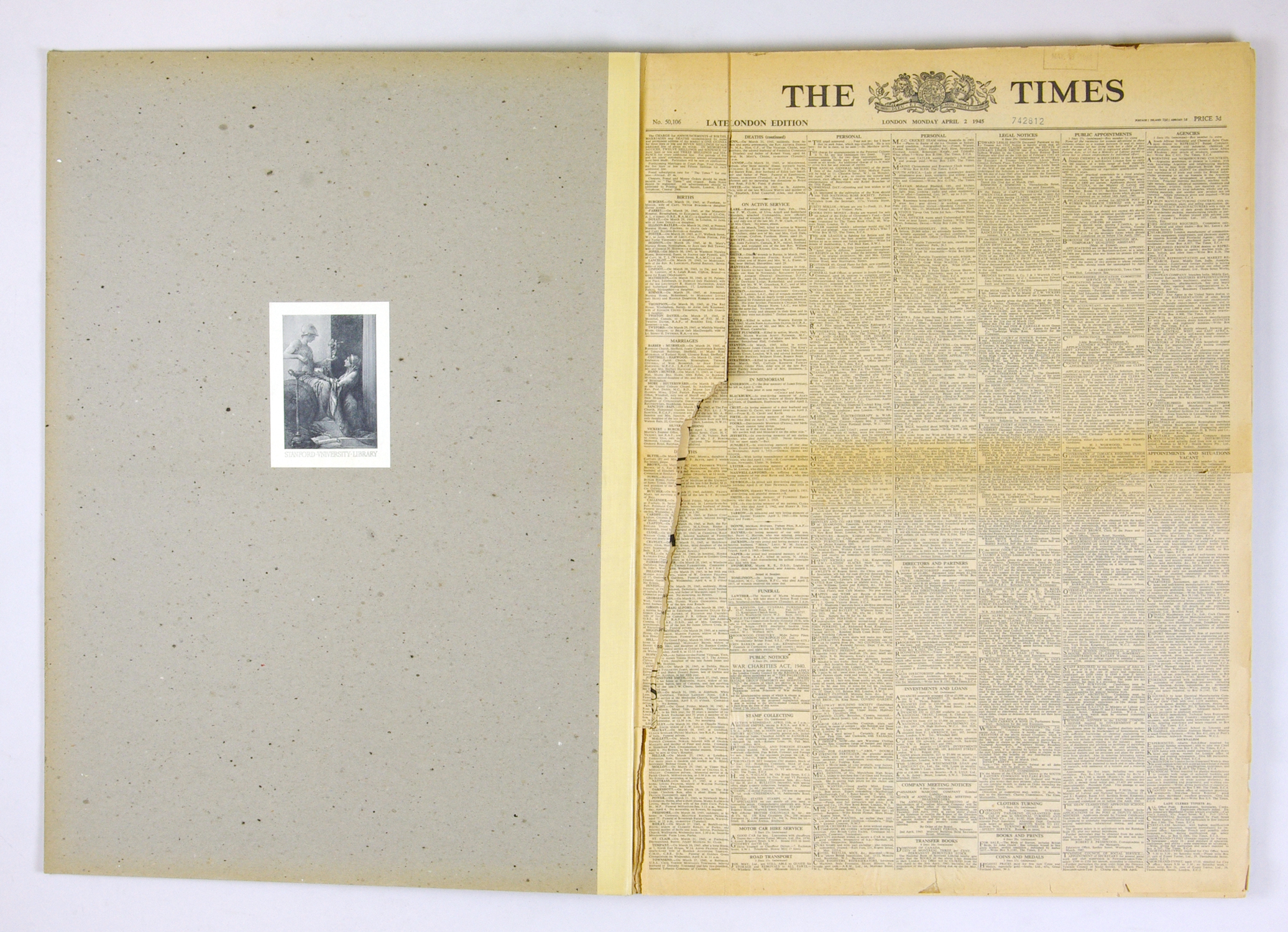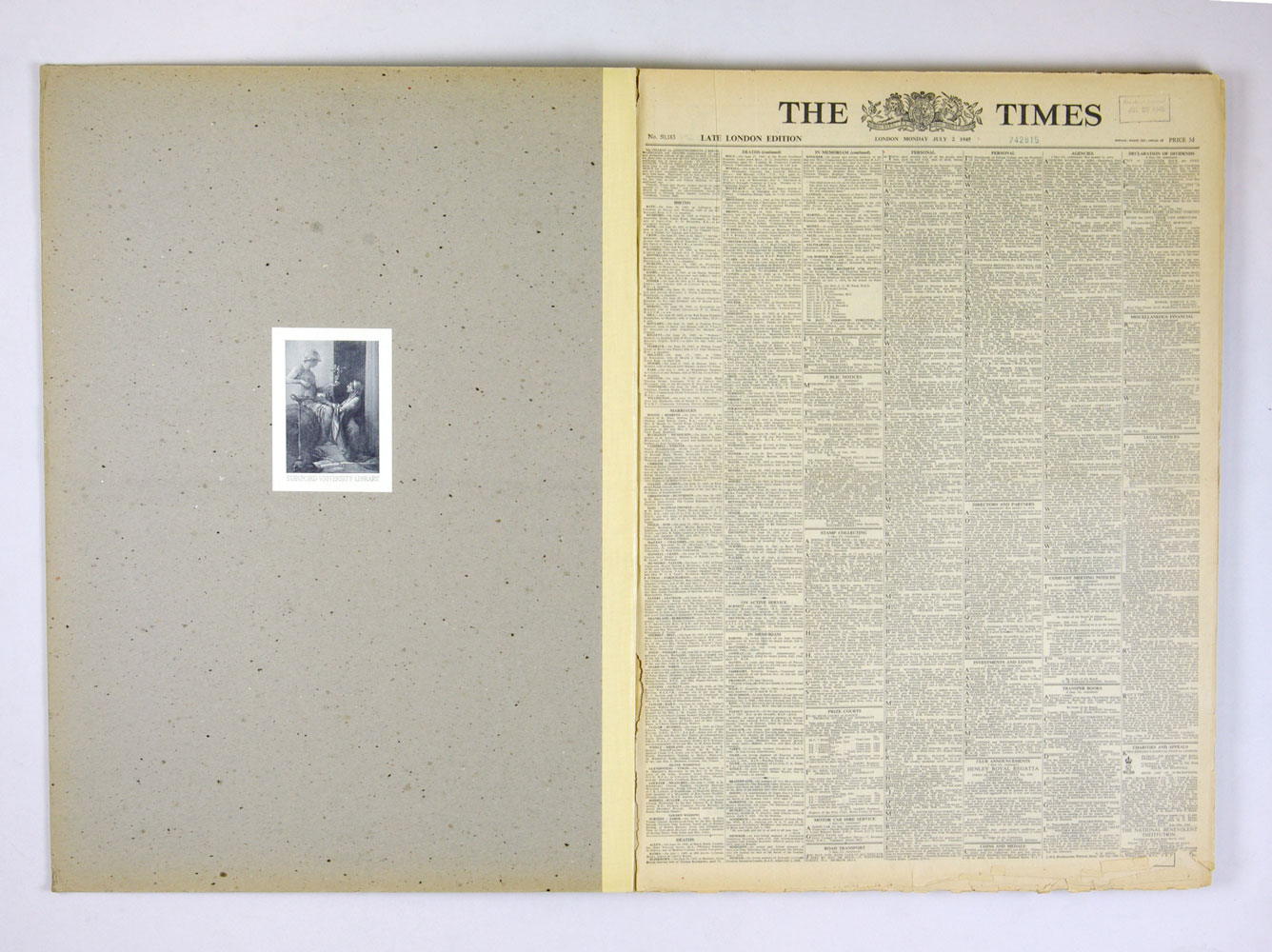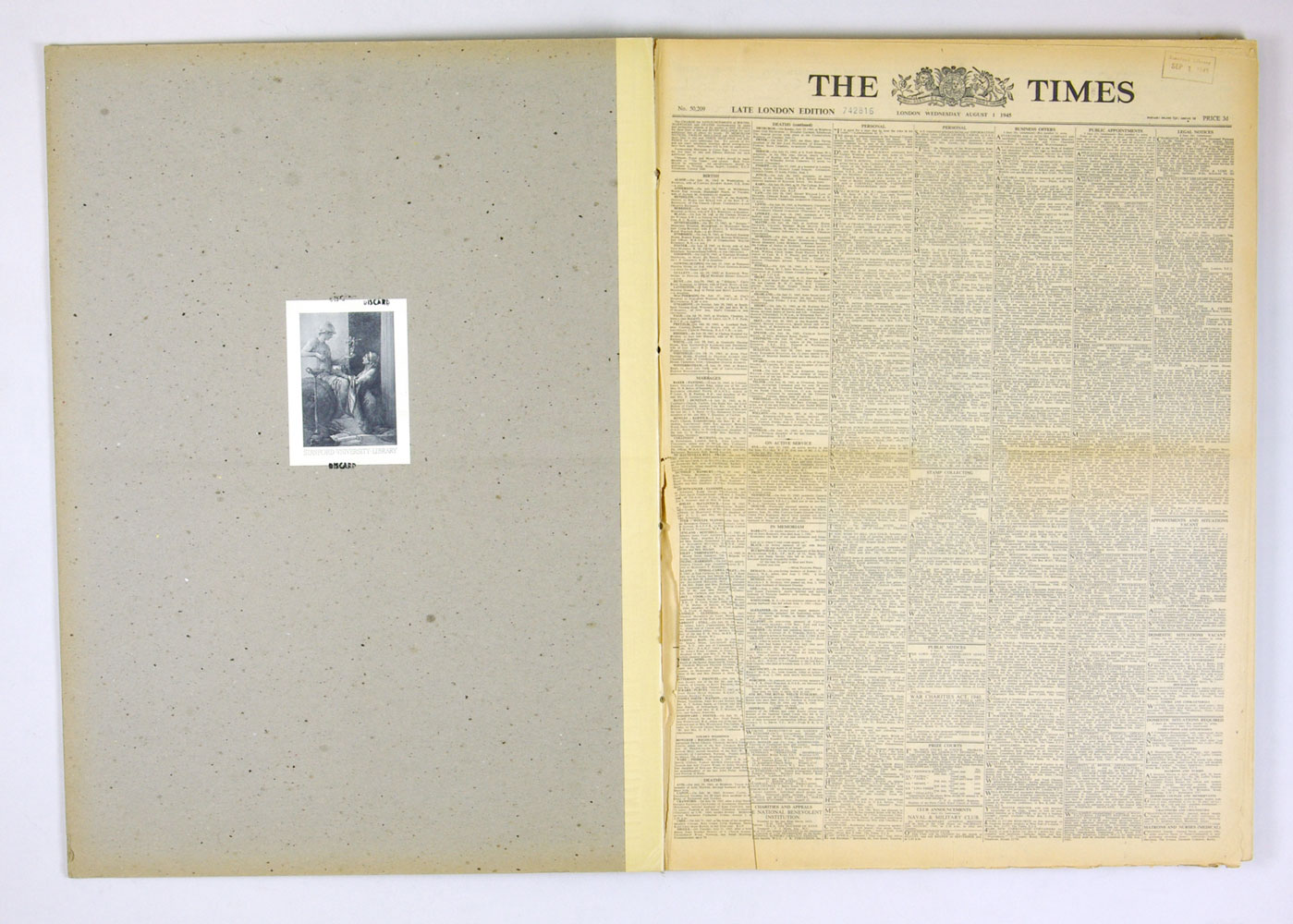 Maximum purchase amount of 1 is Allowed
Condition: Very Fine, Very Fragile, Age discoloration, Binding in good condition however lower end shows edge wear, 1945 April, July and August newspaper bound book first 2 pages show tear, no missing pages 
Size: 24" x 18" x 1/2" each, Set of 3
Each bound book weighs 6.5 lbs
Estimated packaged weight of three books is approximately 24 lbs
The package will be shipped with USPS Priority service.
Please check the pictures carefully. What you see is what you will receive from us.